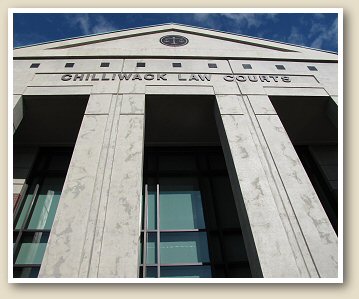 UNCONSTITUTIONAL REGULATIONS
Published in the Chilliwack Progress September 3, 2002

An American seeking refugee status in Canada was granted a medical exemption last week to grow and use marijuana for medical purposes by Health Canada.

But a Chilliwack resident, who is a Canadian citizen, has so far been denied a similar exemption, despite being in a higher patient category and despite filing his application earlier.

"If we donít get it today, thatís it," he says. "We go to court Tuesday and ask to get the regulations thrown out."

"Obviously those regulations arenít working if a category one person can get approved in three to four weeks," he adds.

U.S. Pot activist Steve Kubby was issued an exemption by Health Canada for a category 3 illness - chronic and long-term on Thursday. The Chilliwack man's application is for category one terminal patients with 12 months to live. Applications for both categories require doctorsí approvals.

"Almost three weeks have passed and his condition is deteriorating rapidly," Defence Lawyer Dale Pedersen says in a letter to the Office of Cannabis Medical Access. "In my opinion, in light of the urgency, the delay ... is simply unacceptable."



Dale Pedersen says he will ask the B.C. Supreme Court to strike down the regulations for medical marijuana as unconstitutional.

The exemption granted Mr. Kubby allows him to grow 59 marijuana plants, possess & travel with 360 grams, and store 2,655 grams. The exemption is for one year.

Mr. Kubbyís wife, Michele Kubby, says the Health Canada program "still has too many hoops for sick people to jump through" but should serve as a model to U.S. lawmakers.