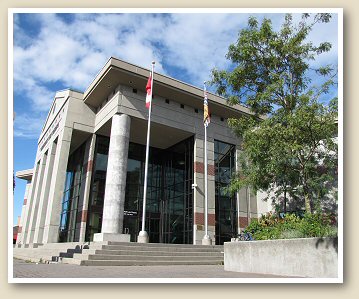 WITHOUT $150,000 FELGER STILL IN JAIL
- Published in the Abbotsford News on 29 Jan 2005

Tim Felger remains in jail three weeks after he was first arrested for marijuana cultivation, trying to scrape up the $150,000 at which his bail has been set.

"I ain't got $150,000, your honour, so I don't think I'm going to make bail," Felger said Thursday morning during a brief court appearance in Abbotsford provincial court for his third set of cultivation charges in three years.

On Monday, Judge Ron Caryer set bail at $150,000.

Among his bail conditions is a proviso allowing a police officer to attend his Bradner Road property unannounced at least two times per month to check for a marijuana grow operation.

Defence Lawyer Dale Pedersen said the condition is "very, very uncommon". "I haven't heard of it before," he said.

Several friends of Felger were in court, including Carol Gwilt, the Vancouver pot cafe operator who was arrested last year.

She's surprised at how high Felger's bail has been set at, and said the condition that officers can show up at his property likely bothers Felger.

"He's just so persecuted," said another woman.



Police say 2,090 pot plants were on the property.

Felger is charged with production of pot, possession of a controlled substance and breach of an undertaking or recognizance and returns to court on Feb. 3 for an arraignment hearing.

He was charged with the same drug offences as well as two weapons offences in 2003.

That case is scheduled to go to trial in April, some six weeks after his trial for January 2002 cultivation charges gets underway.