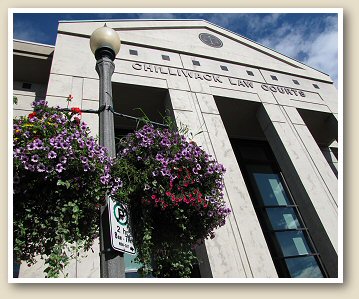 FELGER ORDERED TO PAY $150,000
- Published in the Abbotsford Times on 25 January 25 2005

Abbotsford's self-proclaimed marijuana activist Tim Felger will have to pay a $150,000 bail to get of out jail and allow Abbotsford police to search his property any time if he is released.

Justice Ronald Caryer imposed the $150,000 bail on Felger during a show cause hearing at Abbotsford provincial court on Monday morning.

Felger, known locally as a marijuana activist, is facing his third charge of marijuana cultivation in three years after a police search of his property on Jan. 6 resulted in the apprehension of 2,090 plants and growing equipment. 25 of those plants were being grown for a Health Canada medical exemptee.

Since Jan. 6, Felger has been in custody at the Fraser Regional Correctional Centre in Maple Ridge.

If the bail is paid, Justice Caryer also ordered Felger to check in with a parole officer once a week, to not have any firearms in his possession, and to allow police to inspect his house and his barn at least twice a month unannounced.

Caryer also imposed a publication ban on the proceedings at the hearing.

Defence Lawyer Dale Pedersen said the bail was higher than he anticipated.

"I think the bail was a bit steep, but Mr. Felger will work toward raising that money. If he can't raise that money, then Judge Caryer may consider reviewing the amount," Dale Pedersen said after the hearing.

Dale Pedersen said he hadn't heard about such stiff conditions before, but added ... "I don't think it was unexpected."

"In fact I was going to suggest something like that, where the police would go in to inspect the property," Dale Pedersen said.

Felger is scheduled for trial on two earlier charges of marijuana cultivation - one is set for March 14 stemming from a raid on his property Jan. 3, 2002, where about 2,982 marijuana plants were seized.



The other trial is scheduled for April 25 as the result of raid on his farm May 30, 2003, after a Crime Stoppers tip and CBC aired a segment in which Felger showed off a marijuana growing operation to a reporter.

Plants and equipment were also confiscated during that search.

Felger, who appeared via video on Monday, is expected to appear in person at an arraignment hearing on Thursday at Abbotsford provincial court.

Dale Pedersen said his client would likely enter a plea to the charges on that day.